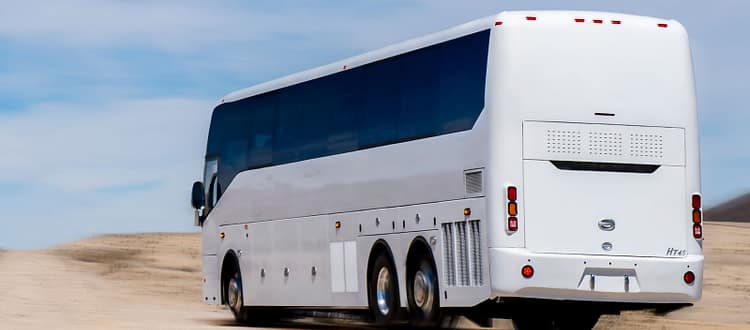 New NPS Fee Schedule to Drastically Impact Motorcoach Tour Industry
To account for a nearly $12 million backlog in maintenance costs, NPS has implemented a schedule of fees, which took effect January 1, 2019, increasing all entrance fees to their parks by $5.  Further changes to the NPS fee schedule are proposed, which will begin October 1, 2019.
If you're a motorcoach tour operator, this is a matter that will impact your business. Most of our operators are in the tour industry, so this issue is near and dear to our hearts. CHTC knows this will affect many of our friends.
What will the new schedule of fees look like?
Under the new plan, commercial operators running tours to NPS parks will need to submit a non-refundable $300 annual commercial use authorization (CUA) application fee for each park they tour. Additionally, a $5 per passenger fee will be charged to operators in one of two ways:
For parks where no entry fee is charged, tour operators must pay a $5 per passenger CUA management fee.
For parks where entry fees are charged, the tour operator will pay the per-person visitor entrance fee for each passenger. The operator will not pay an additional $5 CUA management fee, instead, the fee will come from the per-person entrance fee.
The entrance fee paid by the operator will not be reduced by individual park passes. At the end of the season, a report accounting for each passenger must be submitted, following the instructions on the NPS Form 10-660.
Clearly, this plan means a drastic increase in cost for operators. For example, a trip to many of the most popular parks under the old schedule of fees would have cost an operator around $550 for a bus of 50 passengers. Under the new schedule, that same trip will cost $1300 for the first trip of the year, and $1000 for every trip for the remainder of the year. This means the cost of park entrance nearly doubles annually for operators. Consider that an operator might do a total of 40 trips to a single NPS park in the high season, these visits could cost an operator an additional $18,000 a year. This does not even include off-season visits to other parks.
Members of congress are writing the Committee on Appropriations Subcommittee on Interior, Environment and Related Agencies regarding this matter. The seventeen members of congress are Jimmy Panetta, Tulsi Gabbard, Robin L. Kelly, Raja Krishnamoorthi, Marcia L. Fudge, Nydia M. Velázquez, Abigail D. Spanberger, Mike Kelly, Steve Chabot, Susie Lee, Paul A. Gosar, D.D.S., Andy Biggs, Duncan Hunter, Doug LaMalfa, Tom McClintock, Mark Meadows, and Scott R. Tipton.
In the first letter to the committee, the group informed NPS of the impact of the proposals on those in the tourism, motorcoach, and travel industries. One of the chief concerns for small business owners was the increased costs and burden of reporting. Further, although the increase seems minimal when looked at by an individual visitor, for business operators, the new fee schedule has a cumulative effect. This snowballing of costs is well illustrated in the complaint.
In their second letter, the congresspeople took issue with how initial criticism of the decisions was not taken into consideration or addressed when the final plan was revealed. The lack of transparency with which this decision was made raised further apprehension. Additional worries were raised over NPS's failure to comply with established procedures allowing for public input on the proposal. These comments would normally be published on the public docket. However, that did not occur.
There remains a chance that changes may yet be made to the final plan.
If you're confused about all the changes, or would like a chance to discuss them, NPS is hosting two webinars covering the changes.  The first is scheduled for April 24, 2019.  The second will be May 6, 2019.  See NPS's website for more information on the webinars. 
Our friends over at the American Bus Association have written a very informative post on the matter See ABA's post about the fee schedule changes.