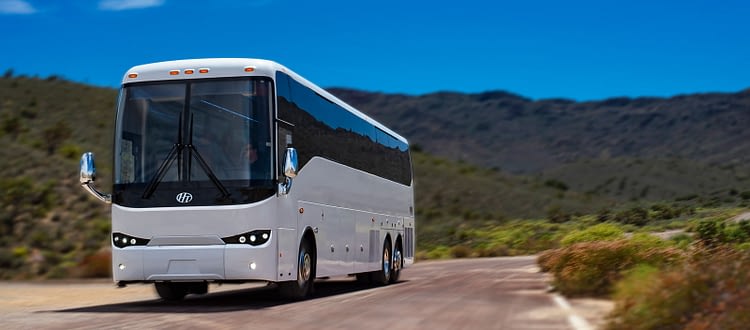 Nationwide Shortage of Bus Drivers
Industry Focus: Nationwide Driver Shortage
We've all heard about the nationwide shortage of bus drivers. It's caused all sorts of issues, from soaring overtime pay costs to incidents such as this one where passengers on a Greyhound Bus were forced to mutiny against a driver so overworked that she was falling asleep behind the wheel! According to Metro Magazine almost 85% of the top motorcoach operators have difficulties finding reliable drivers.
There are several reasons for the driver shortage, and although there's relatively few cures for the root causes, there are certainly things motorcoach companies can do to respond to the changing environment.
So, where to begin?
First and foremost, acknowledge the shortage could be impacting your business. If it is, you've probably already noticed it, so you hardly need us to tell you. However, think about the impact the shortage has had on your drivers. Are they putting in a lot of OT? Are they getting enough rest? Do they feel appreciated? Of course, in this industry, safety always comes first. We all know the best way to increase safety is to eliminate all preventable accidents. According to a recent AAA study, one in ten bus accidents are caused by sleep-deprived drivers. In the most severe crashes, almost 11% of the drivers were drowsy. If simple OT and scheduling policy changes can mitigate 10% of crashes, the changes are worth it.
But what about the other problems?
You probably already want to avoid overworking your drivers, but sometimes there's just not much you can do about it. The numbers are what they are, and when you don't have enough drivers, there's no simple solution. The motorcoach industry might be outshined by fancy new operations like Uber and Lyft when it comes to attracting drivers. However, these platforms are notorious for mistreating their drivers.
The truth is, these same people who would consider driving their personal vehicles for a living would likely gladly drive buses for operators who will treat them better and provide great benefits and support. The problem is they likely haven't thought about driving motorcoaches. Consider targeting these drivers to draw them in, perhaps by offering to send them to training or other incentives. Steady work with your company would no doubt be infinitely more attractive than putting miles on their personal vehicles, fearing undue retaliation from finicky passengers, and barely getting by on an unpredictable paycheck.
A number of operators are already offering recruits assistance, such as help getting their commercial driver's license. But there's more to be done. Technology has drastically changed the way people search for jobs. Remember, a driver who would make $15 an hour with an operator can make that much with any of the major TNCs. They also have the benefit of controlling their own schedules and working when it's convenient for them. Motorcoach operators must distinguish themselves when it comes to pay and scheduling. Another factor? The time it takes to hire a driver must not be too long. Employment with a TNC can be nearly instant. If you sit on a promising candidate's resume, it will be too late when you're ready to hire.
Then what?
You have a new employee, now you need to keep them. But how? Well, this is what everyone's trying to figure out. One thing that might help is to have a strong culture of comraderie and support in your organization. Across the web, there are countless stories from former drivers who had been mistreated by passengers only to have their management not support them. Some even quit in training. Considering what it costs to train drivers, it would be a real shame to lose a good employee because they felt their organization did not value them.
When asked about the driver shortage, operators frequently mention that they're offering generous sign-on bonuses, but they still can't retain drivers. If great benefits and pay incentives aren't enough to keep drivers, this might be a warning sign that something else is wrong. Perhaps working conditions aren't what they should be, maybe training is too strenuous, or maybe the local environment makes driving a poor career choice. Clearly, some of these things can't be controlled by operators, but the things that can be changed probably should be.
Has your business been impacted by the driver shortage? If not, do you have advice for other operators?