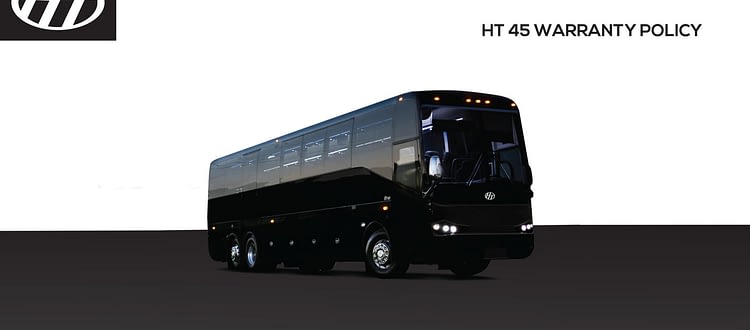 Motor Coaches and Warranty Matters
CHTC wants to make warranty matters easy.  Some manufacturers will make you jump through hoops to obtain service that should be covered under your warranty.  We don't believe in doing that.  In our standard 2-year warranty, we spell out exactly what's covered and what needs to properly maintain our motor coaches.   Covered repairs are clearly outlined so you're never in the dark about what kind of service to expect. 
One way we make this extremely easy is by providing a warranty included with every coach – with an easy to maintain service log.  The manual means it's easy for drivers to troubleshoot issues.  And, it's easy to figure out when you may have a problem that needs us to repair it.  Why have a vehicle down when it could be on the road?
When you do need to bring the coach in for service, our hotline will help you find service easily. If you need immediate service assistance, our hotline will put you in touch with someone who can help you right away. Day or night, give us a call.
New feature! – Make service appointments online.  You can now schedule appointments online through our service page.  Select a time and date that works for you and submit the request.  If the time is available, our service team will confirm your appointment or schedule you for the next available appointment.
Whatever way you prefer to schedule your service and take care of warranty repairs, you'll get prompt, quality service.