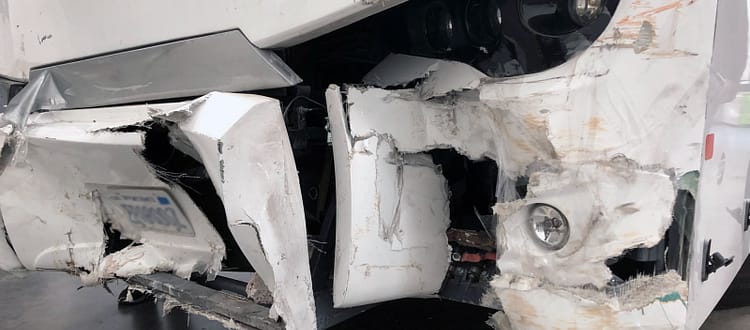 We've worked on the repairs for a few days, now.  Because of the severity of the problems, we had to replace quite a few parts.  We got replacement panels for the areas where the damage had impacted the metal on the body.  Although it can sometimes be less costly to reshape dents or repair panels, our techs decided replacement was the appropriate fix in this case.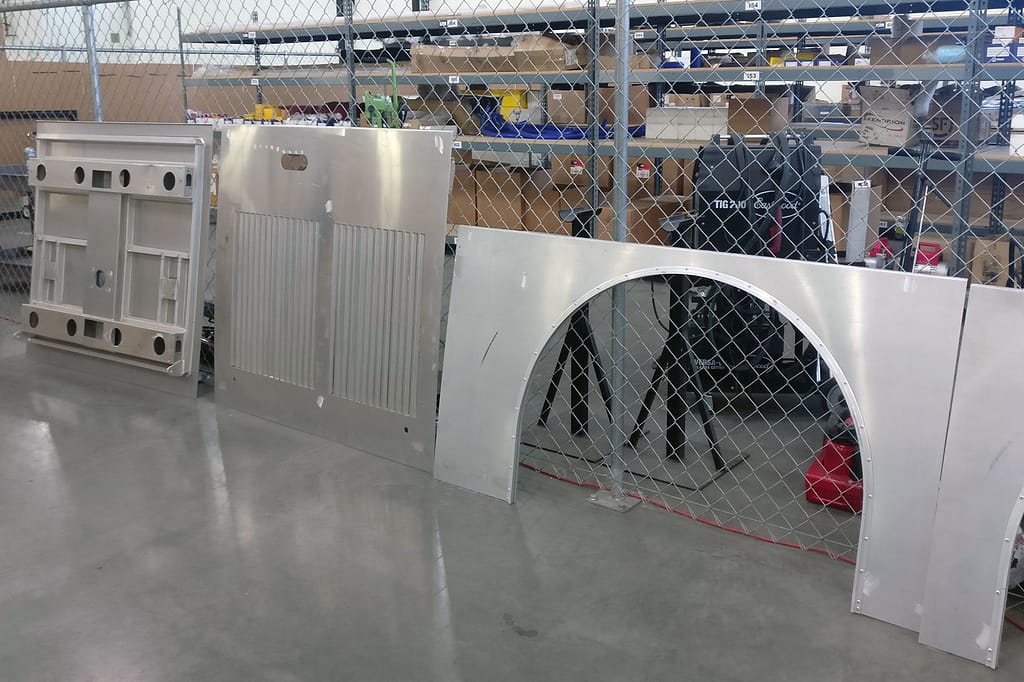 Multiple parts of the body needed to be replaced.  As can be seen, the damage was quite severe.  However, our techs were able to make short work of it and get the parts off in just a few hours.
The extent of the damage was even clearer once the techs had removed more of the parts. Bits of the frame are bent.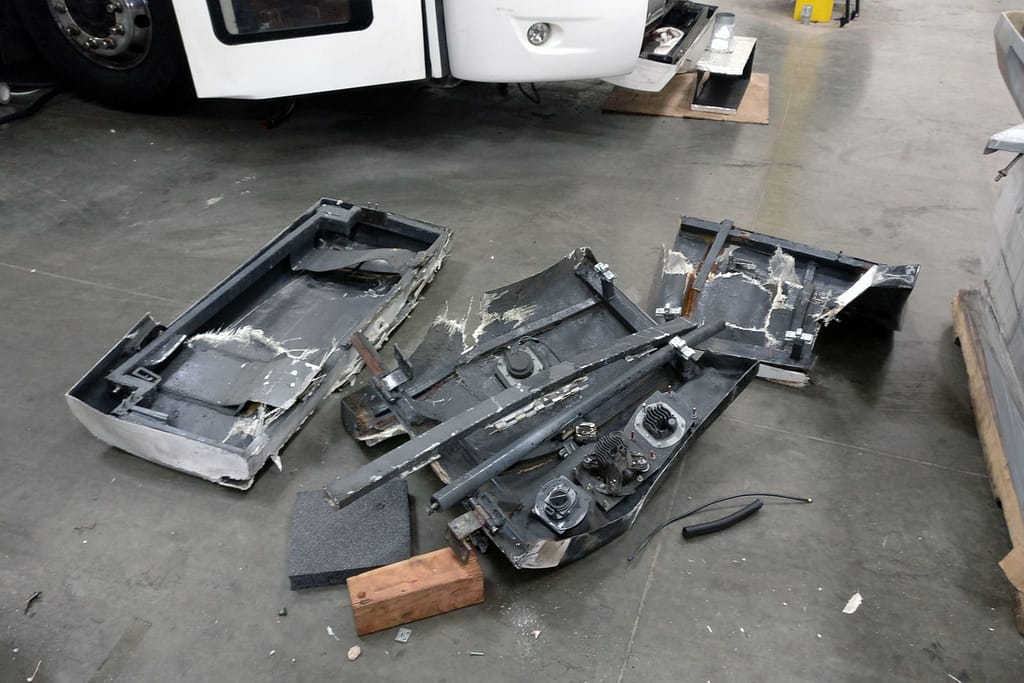 The next few days will involve putting everything in place, remolding body parts, painting. It will be labor intensive, but this coach has to be perfect for the operator!