CHTC Delivers the Goods
We just delivered four new coaches to another happy customer.  The hand off happened in fabulous Las Vegas.  It was a fantastic journey.  Read more to learn about the trip and our customer hand off process.
The Departure
We started the day bright and early here in Chino, California.  Although the coaches had already been inspected to ensure quality, we did one more thorough inspection of each bus.  With that done, we climbed into the brand new service truck and followed the caravan along.  Experienced, professional drivers took each bus to the point of delivery.  Highly qualified techs traveled with us, just in case something should go wrong.
The Journey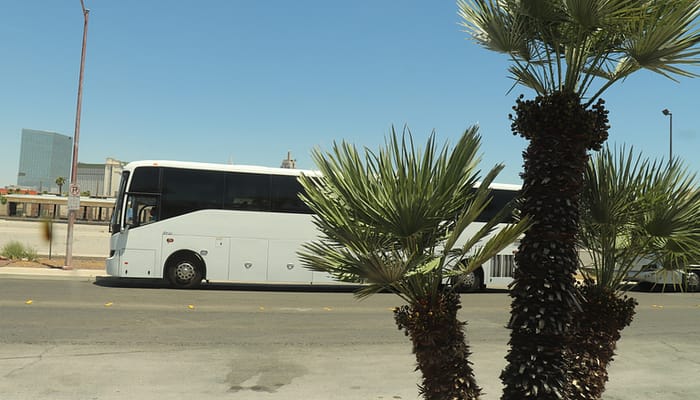 Each coach drove like a dream on the road – as expected.  Once we arrived, we greeted our delighted customers.  Then, we inspected each bus.  Documentation of the condition of the coaches protects our customers in case of accidental damage.  Certainly, CHTC takes the satisfaction of our operators very seriously.  Using this process, we deliver only the best products to customers.
Taking Care of Business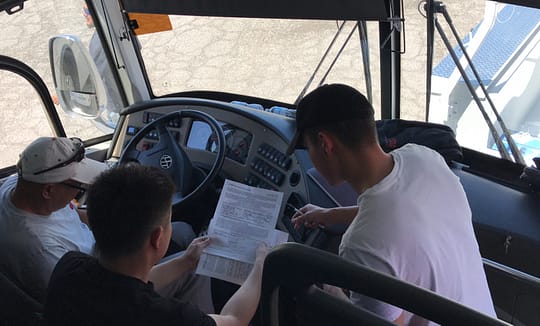 Once everything was perfect, we proceeded with the notary service.  Above all, the most beautiful thing about a mobile notary is that the process is taken care of immediately.  No hiccups and no surprises.  CHTC Bus Group knows this is essential to a satisfactory transaction.
Mission Accomplished
Finally, tired and accomplished, we celebrated and tackled the long trip back, ready to start it all again on Monday.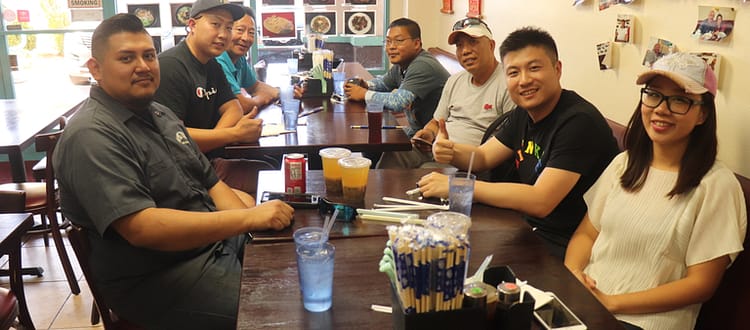 Ready for your own customer hand off experience?  Visit our
models page
 and determine which HT-Series coaches is right for you.  Then, head to the
financing page
 to start your credit application today.