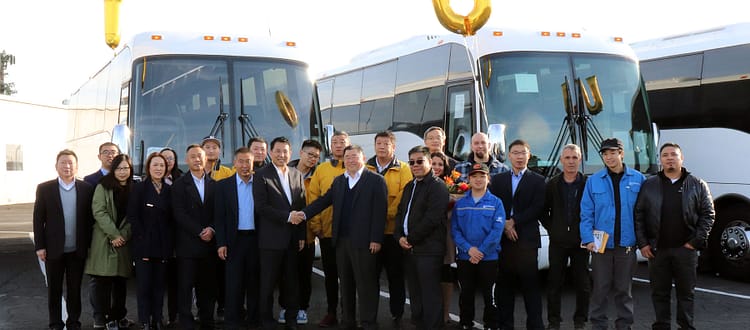 CHTC has delivered more buses to customers. This time, the lucky company was the fabulous C-Tours. They're one of the biggest tour companies in LA and specialize in long-distance tours to fantastic tourist destinations all over the world, from Vancouver to New York, to Los Angeles and Miami. They even offer tours in Cambodia, India, and Thailand. This company knows what makes a good motor coach, and that's why they chose to purchase 5 brand new HT-45 motor coaches.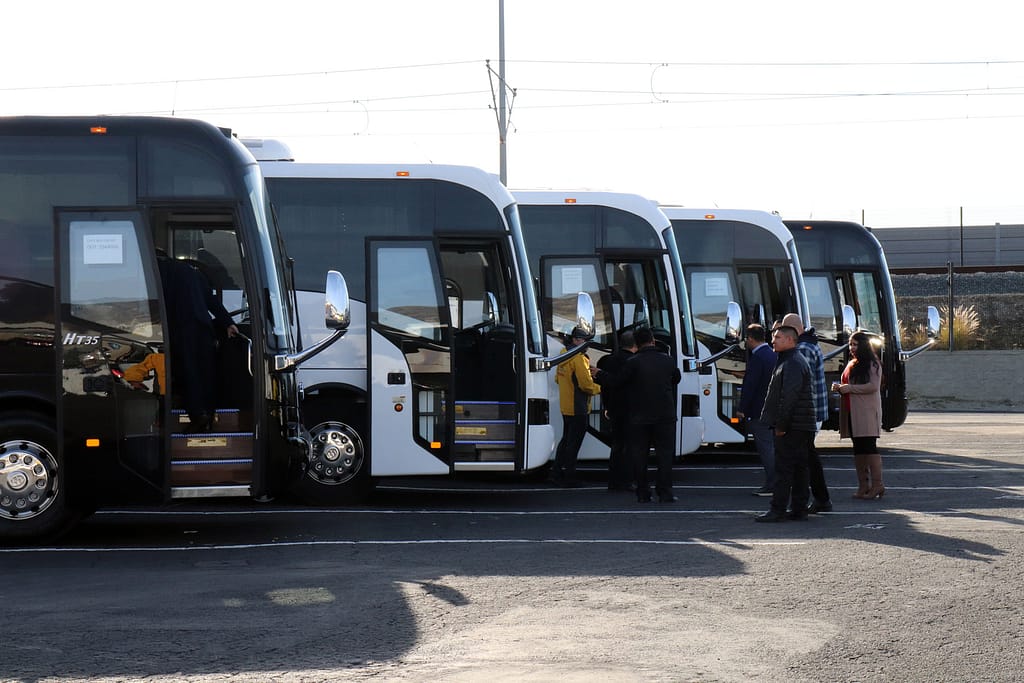 C-Tour inspected the vehicles alongside our service team to make certain everything was up to their exacting standards. Of course, they we very satisfied with their new Ht-45s.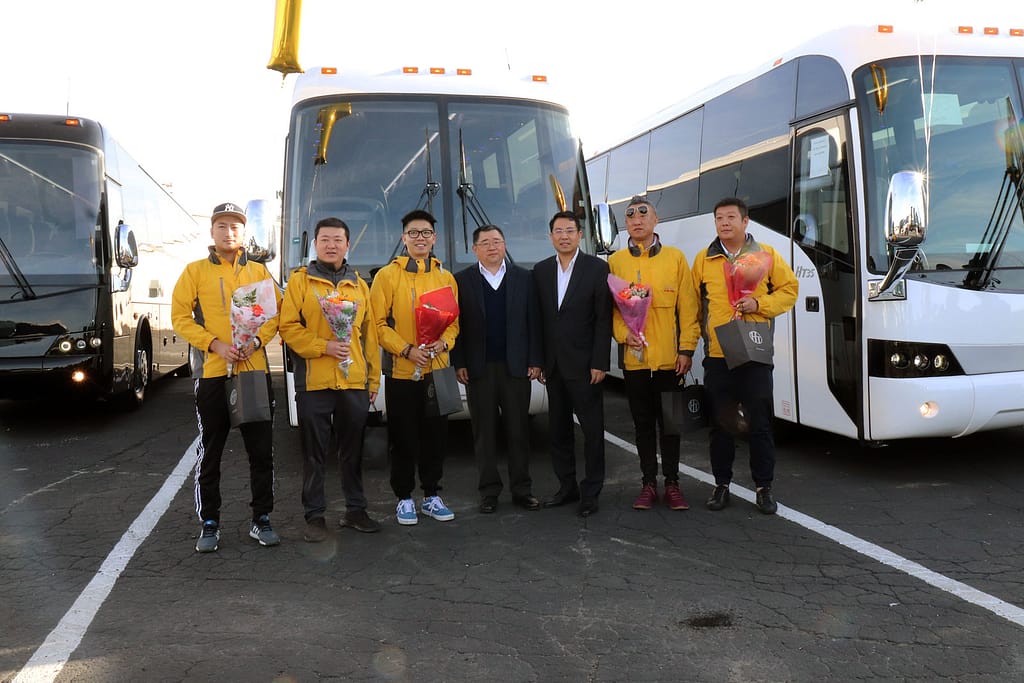 We were proud to hand the keys over to C-Tour's drivers, who found the HT-45 to be extremely easy to drive.
A huge thank you to C-Tours. We're glad you chose CHTC Bus Group and you can look forward to our continued service and care.