Max Output
345 hp @1900 rpm
1561Nm-1400Nm

5 Star Safety Rated

Luggage Space
212 cubic feet
Internal luggage racks
HT-35 Luxury Midsize Coach
The HT-35 mid-size luxury coach has many of the same features as the full-size HT-45, but in a smaller and more fuel-efficient package, featuring comfortable seating for up to 40 passengers. Quality cloth seating or optional FAINSA 970 quilted-leather upholstery is comfortable and breathable. Dark-tinted privacy glass regulates solar loading for comfortable travel. High capacity MCC air conditioning and SPHEROS auxiliary heating ensures comfort in all weather conditions. Other passenger-friendly features include LED reading lamps, flip-down 17" screens, bus-wide DVD player with auxiliary inputs, individual headphone jacks, WiFi, USB charging connections, window blinds, retractable front tray tables, overhead storage bins, optional carpeted aisles with LED guide lighting, and restroom. The HT-35 can optionally be fitted with an ADA-compatible door and Wheelchair Assist package. The luggage compartment features 212 ft3 of space and is accessible via electric pantograph bin doors.
We believe the key to any trip in our buses is safety. Our construction process starts with high-quality Liberty OneSteel SupaGal galvanized steel framing, built in a continuous U-hoop around the passenger compartment. Full-length SupaGal beams provide exceptional rigidity and side-impact protection. The exterior of the HT-35 is covered in a one-piece fiberglass roof, fiberglass front and rear header panels and stretch panels, and bolt-on aluminum skirts. Additional safety equipment includes Knorr-Bremse all-wheel disc brakes, with ABS, ESP, independent
front and full-floating ZF rear air-suspension, and front and rear anti-sway bars, for exceptional handling and control. The air-suspension features full height control and front kneel control for easy passenger entry and exit. Full tire pressure monitoring systems are also available.
Power comes from a rear-mounted inline-6 CUMMINS ISL9 turbodiesel engine, putting out 345 hp, mated to an Allison WTEC B500R 6-speed close-ratio automatic transmission, for efficient acceleration. The hydraulic retarder provides for smooth engine braking and overall braking safety on grades. Power hits the ground through Michelin tubeless tires mounted on Alcoa aluminum wheels, with DuraBright finish. Drivers enjoy a comfortable seating position, in an auto-reset ISRI air-ride seat. The responsive ZF 8098 power steering system features an adjustable-tilt and -height steering wheel. Halogen headlights and foglights, as well as full-LED marker lights and clearance lights, aid visibility in all driving conditions. Other driver-friendly features include day/night backup camera, heated rear-view and blind-spot mirrors, with integrated turn signals, remote-control pneumatic entry door, cruise control, radio, PA, and electric blinds.
HT-35 owners and operators benefit from full after-sale support. The HT Total Customer Package includes operator and technical training, parts and maintenance inventory, and full service options.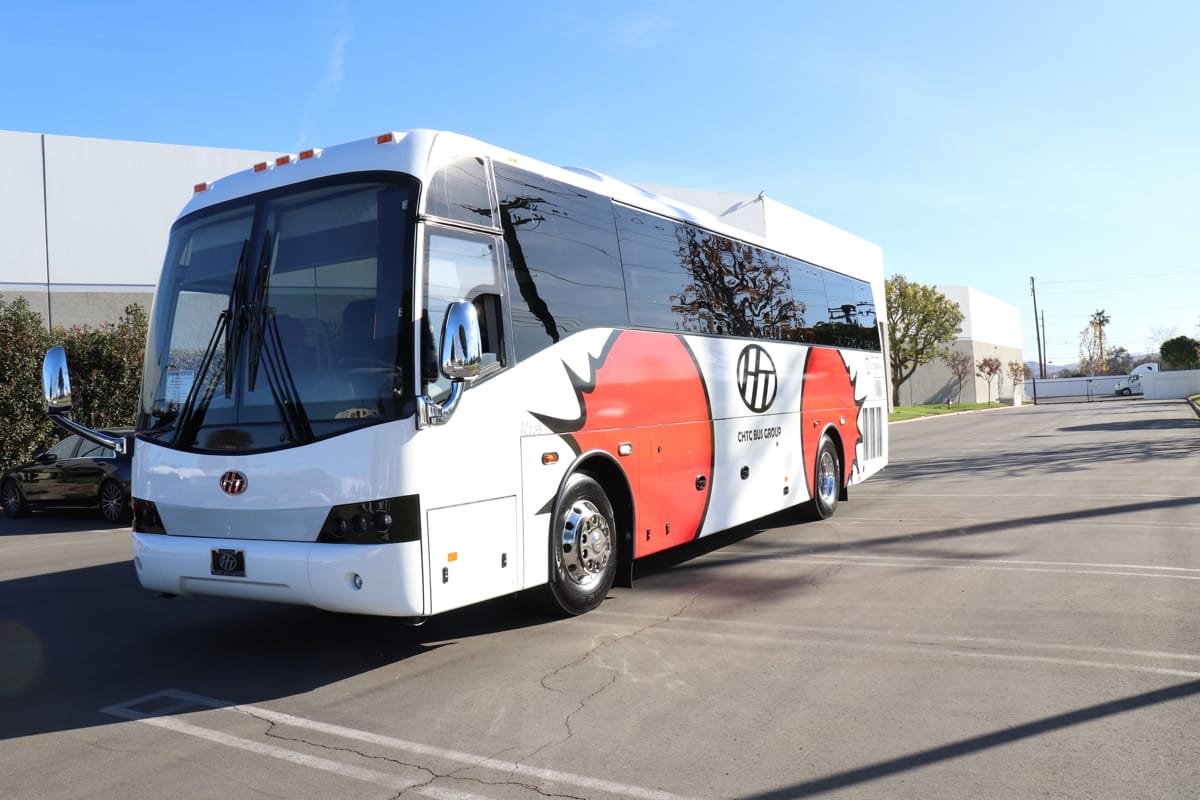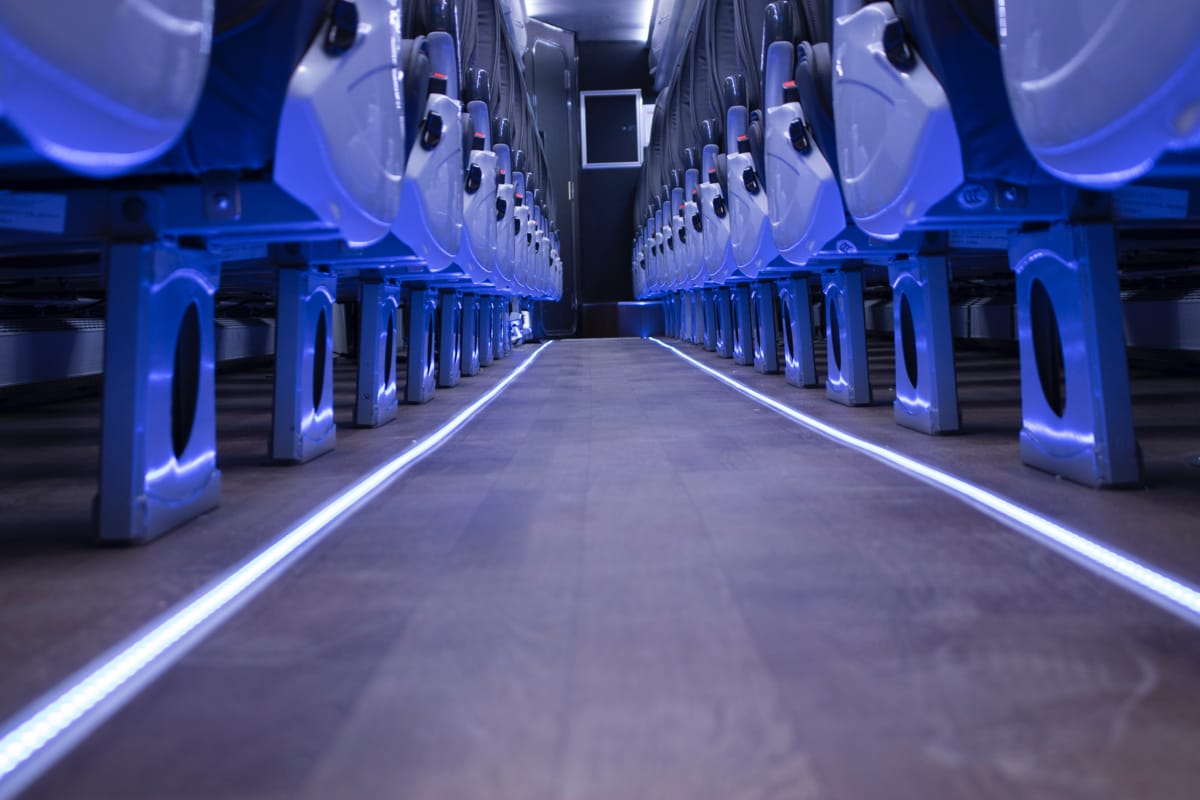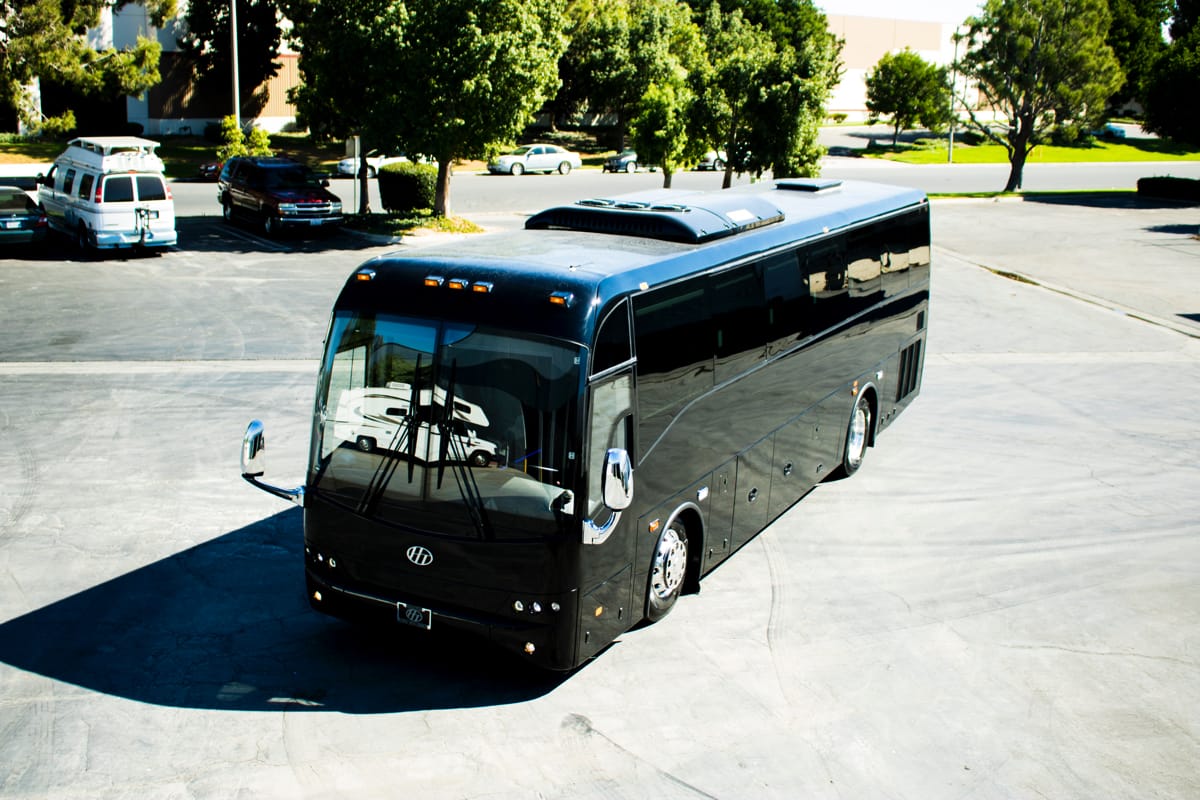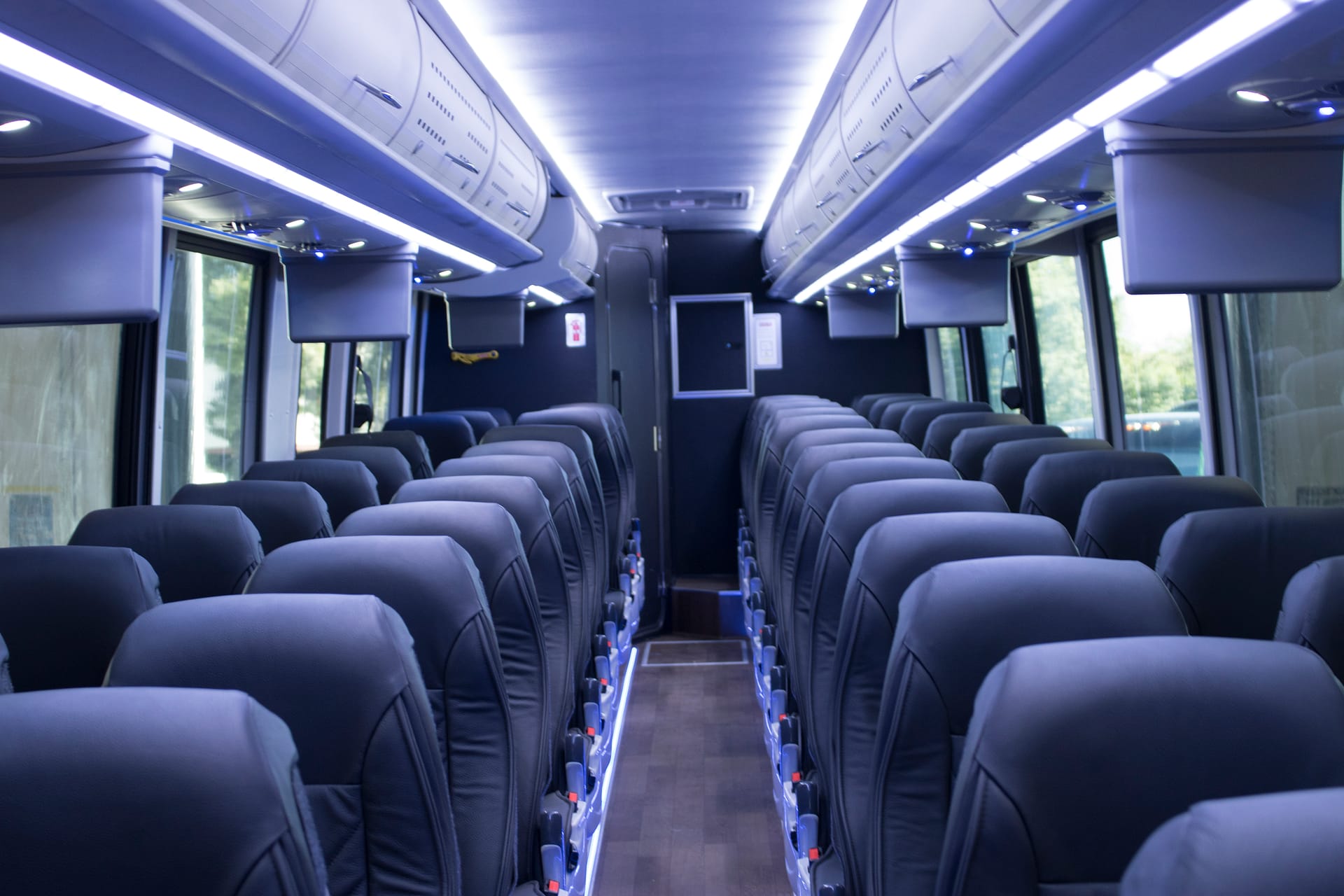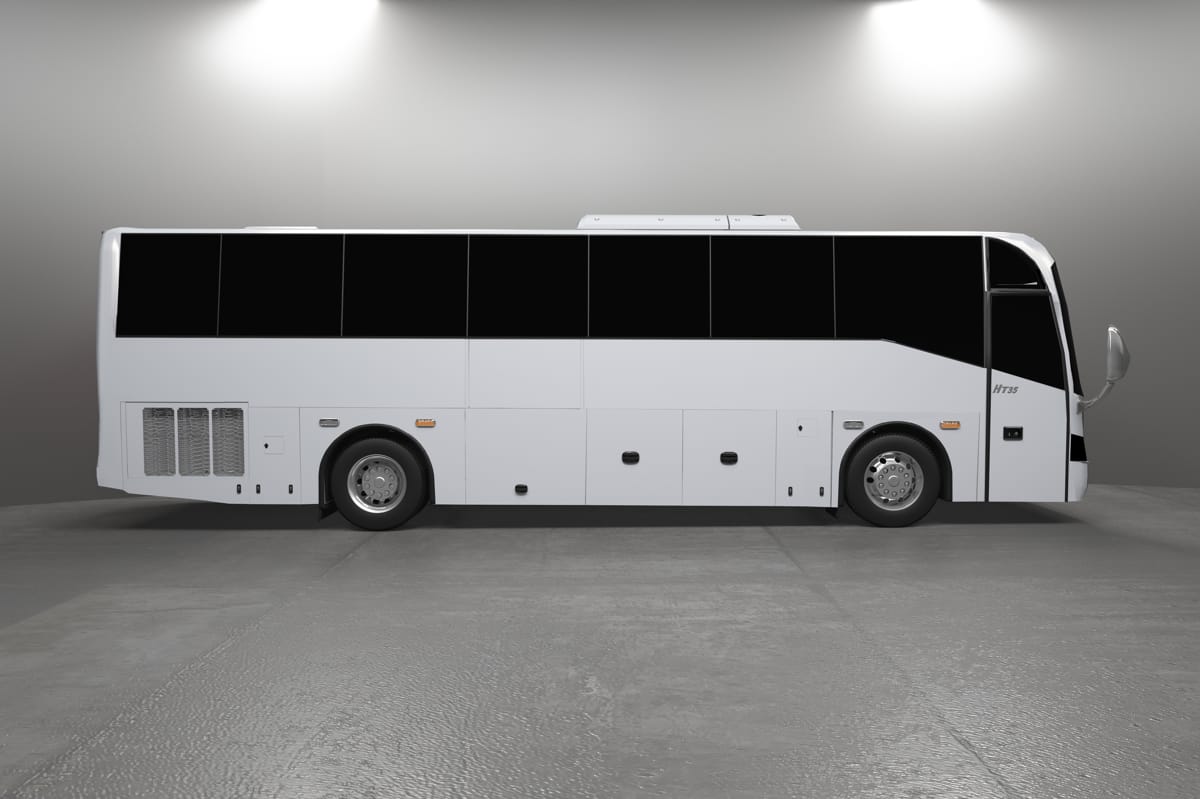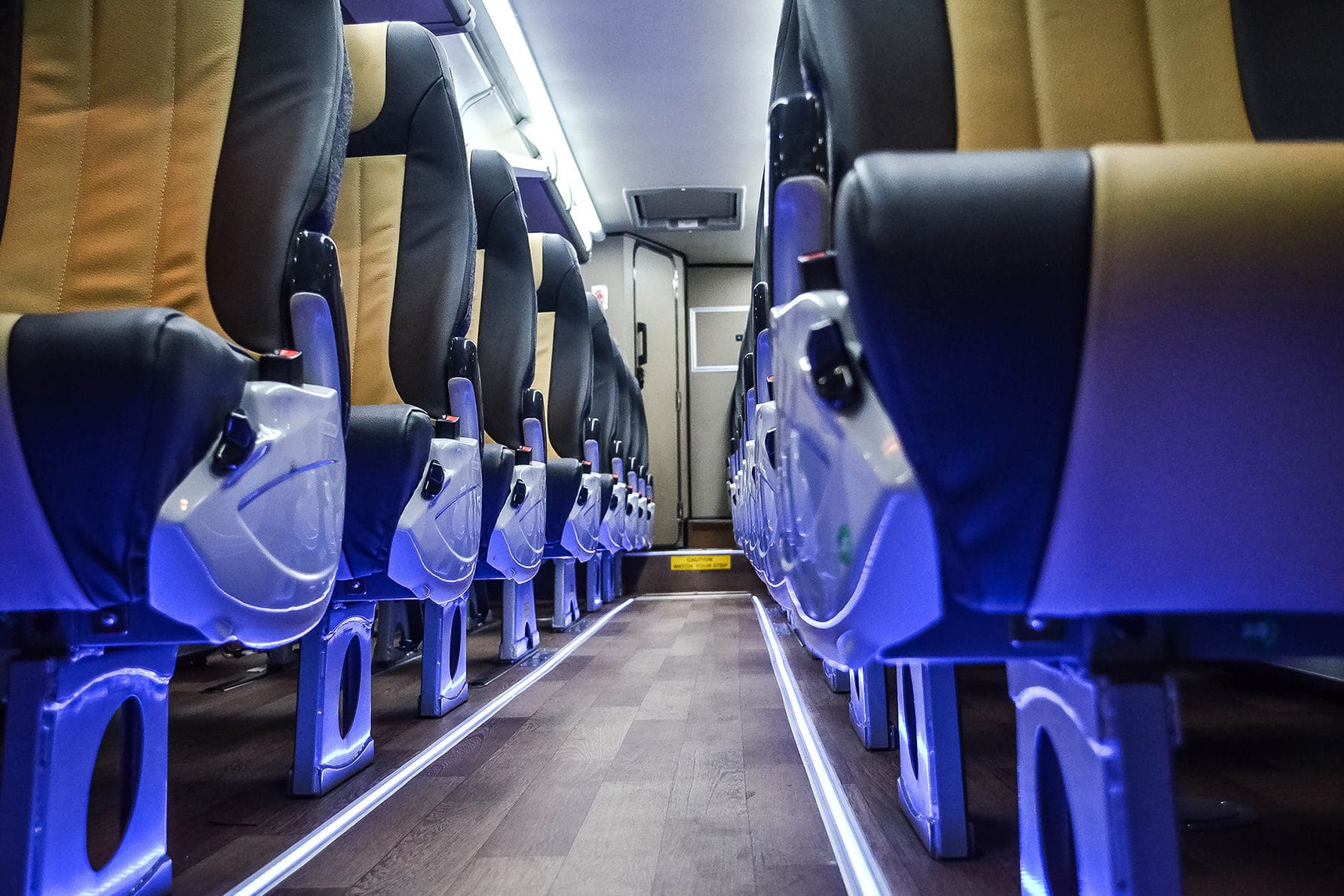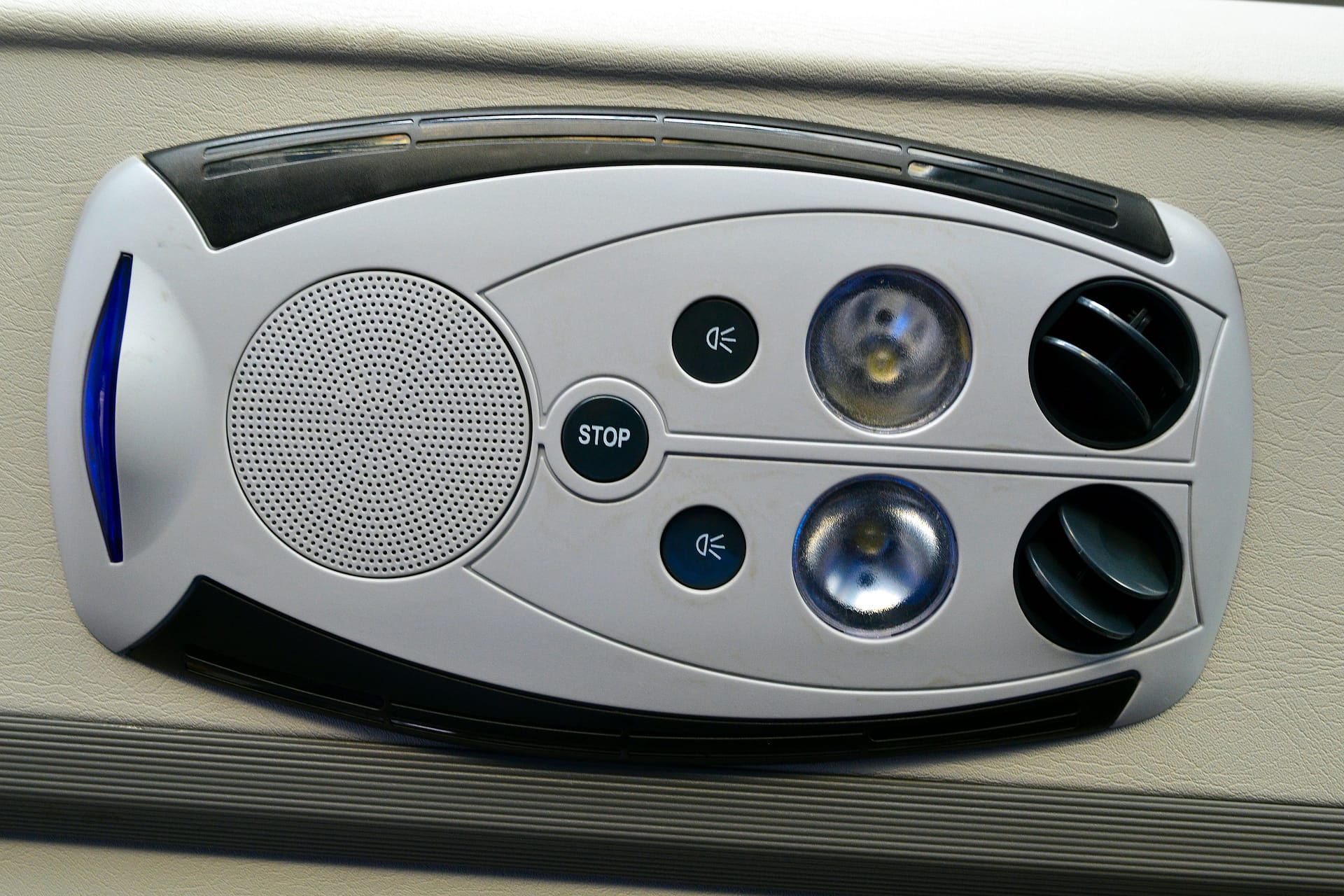 Layout
Monocoque chassis
Rear mount engine
Engine
CUMMINS ISL9 345HP, 6 cylinders
6 inline 4 stroke
Water cooling
Direct injection
Diesel engine
Max Output
345 hp @1900 rpm
1561Nm-1400Nm
Emissions
EPA2016
Transmission
Allison B500R speed automatic with retarder
Axles
Front: Independent suspension
Rear: ZF full floating type
Suspension
ZF Air suspension 2 + 4 + 2 air bellows,
front and rear sway bars
Brakes
All wheel Disk Brakes Knorr-Bremse with ABS
Parking Brake Boosters (Drive)
Tires & Wheels
Polished Alcoa Aluminum Wheels with Durabright Finish
Michelin Coin tubeless tires
Steering

ZF model 8098
Adjustable column for height & rake
Alternator
28v 150ah
Fuel Capacity
155 Gallons
Batteries
12 v 200ah X2
GVWR
37,800 lbs.
Max Speed
79 mph
Dimensions
35′ x 8'6″ x 11'5″
Body & Frame
Fiberglass front and rear header panels
One piece fiberglass roof
Fiberglas stretch panels
Electric Panograph bin doors
Australian Supergal® steel frame
Seating

Fitted with Fansia 970 seats
Isri air ride drivers seat with automatic reset
Air Conditioning
MCC Heat
Cool with Bitzer compressor
Electrical
Multiplex wiring system
HELLA and TRUCKLITE LED clearance,
indicator and marker lamps
Luggge Compartment
212 cubic feet
Internal luggage racks
Features
Dark tint saloon glass
Passenger reading lamps
Suspension kneel
Quick release gas struts lift wheel arches
Electric heated rear-view mirrors. Separate blind-spot mirrors with integrated turn signals
Remote controlled pneumatic entry door
Cruise ControlRadio & PA
Roof mounted air intake
Electric front drivers blinds
Electric Panograph bin doors